PREVIEW #TEAMERA
BY ATTENDING ONE OF OUR UPCOMING EVENTS!
GIVING TUESDAY
Please join us for this FUN annual Shopping Event!!
Tuesday, November 29, 2022
10:00 AM – 1:00 PM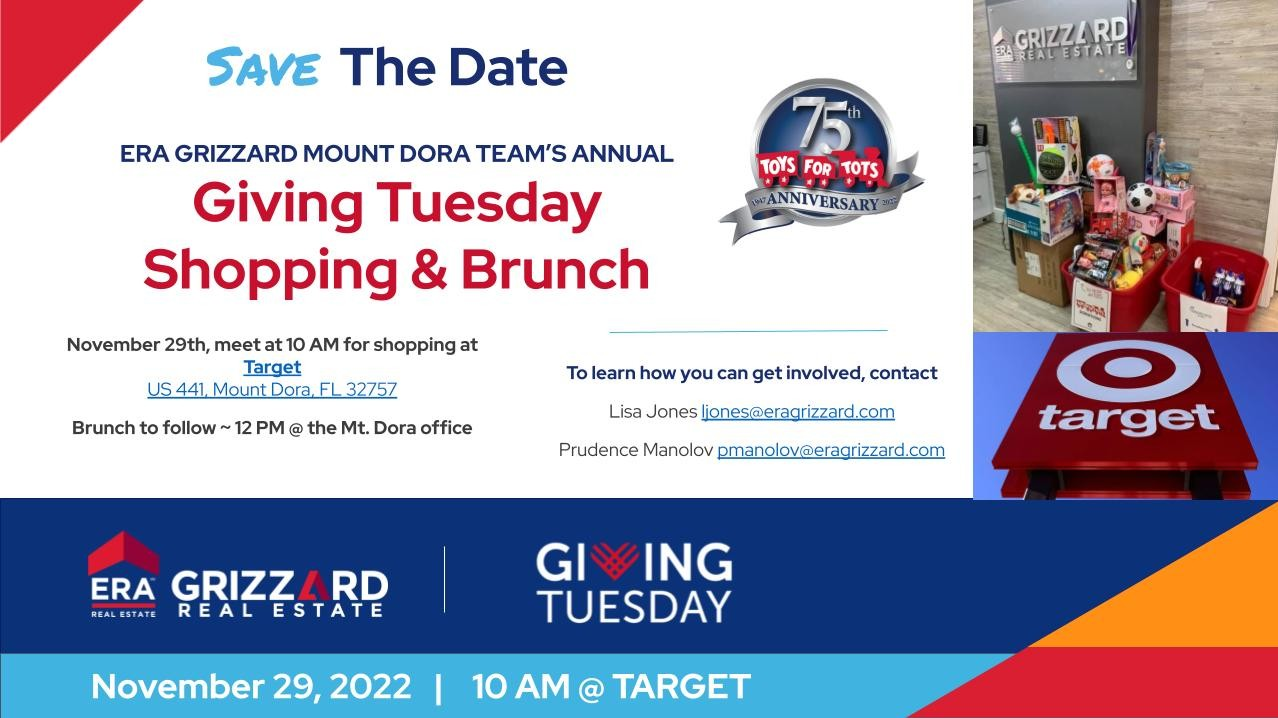 Gus's State of the Industry in a Shifting Market
Join Gus Grizzard and #TeamERA via zoom as we go over what's happening in the shifting Real Estate market, and how YOU can stay ahead of the competition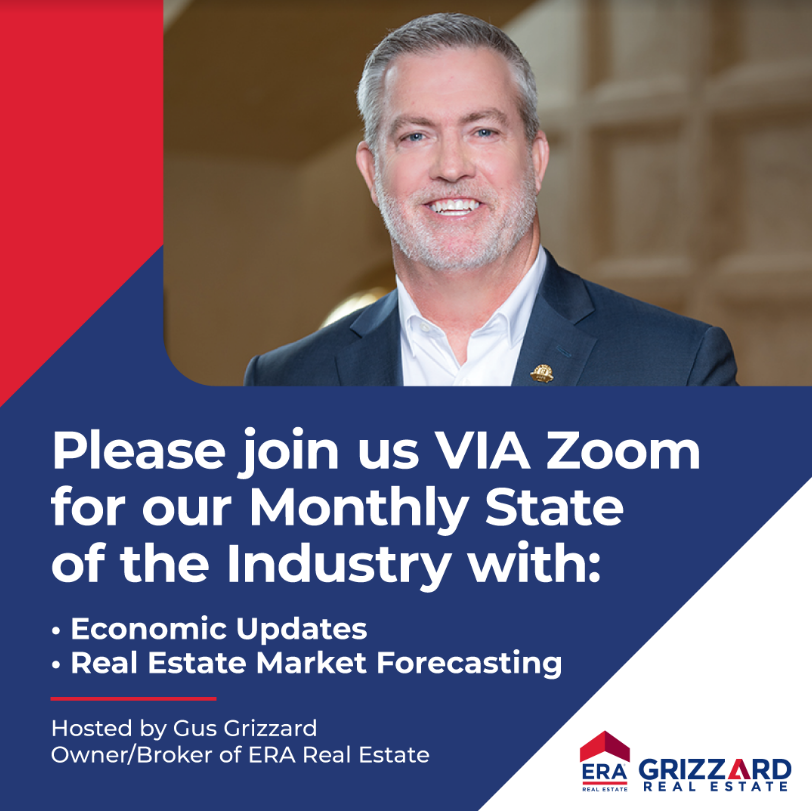 ERA Grizzard's Core Systems Monthly Training


As partners in your success and in an effort to encourage each of our agents' growth & productivity, and offer exceptional learning engagement, we're offering this recurring training opportunity for all things ERA Grizzard
systems/platforms.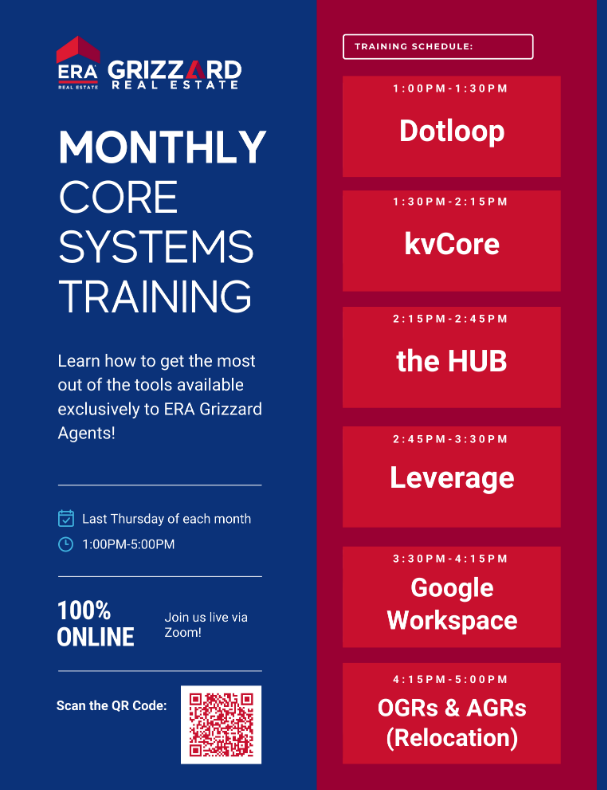 IS #TEAMERA THE RIGHT HOME FOR YOU?
Get from where you are to where you want to be.