PREVIEW #TEAMERA
BY ATTENDING ONE OF OUR UPCOMING EVENTS!
Company Wide Meeting
Join us on September 20, 2023, via Zoom for the monthly company-wide meeting featuring Gus providing current stats, market conditions, important announcements, and upcoming events!
You do not want to miss this one-hour packed full of detailed information that you need to know and can use!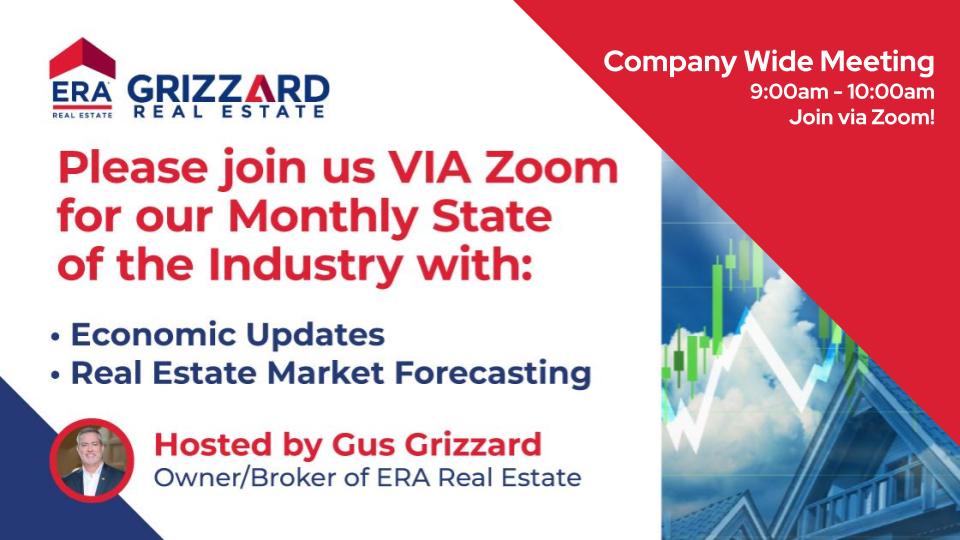 3 Hour CE Course by Cynthia DeLuca: "In's & Out's of Successful Contracts"
On September 21, 2023, at our Clermont office we're offering a FREE CE Course to our agents at ERA Grizzard. Lunch will be served during this in-person presentation on "In & Outs of Successful Contracts- An Overview of the FAR/BAR Contract" by our instructor Cynthia Deluca at our Clermont office location.
This class is free of charge to ERA Grizzard Agents! Want to be able to join these free classes? Reach out to us at [email protected]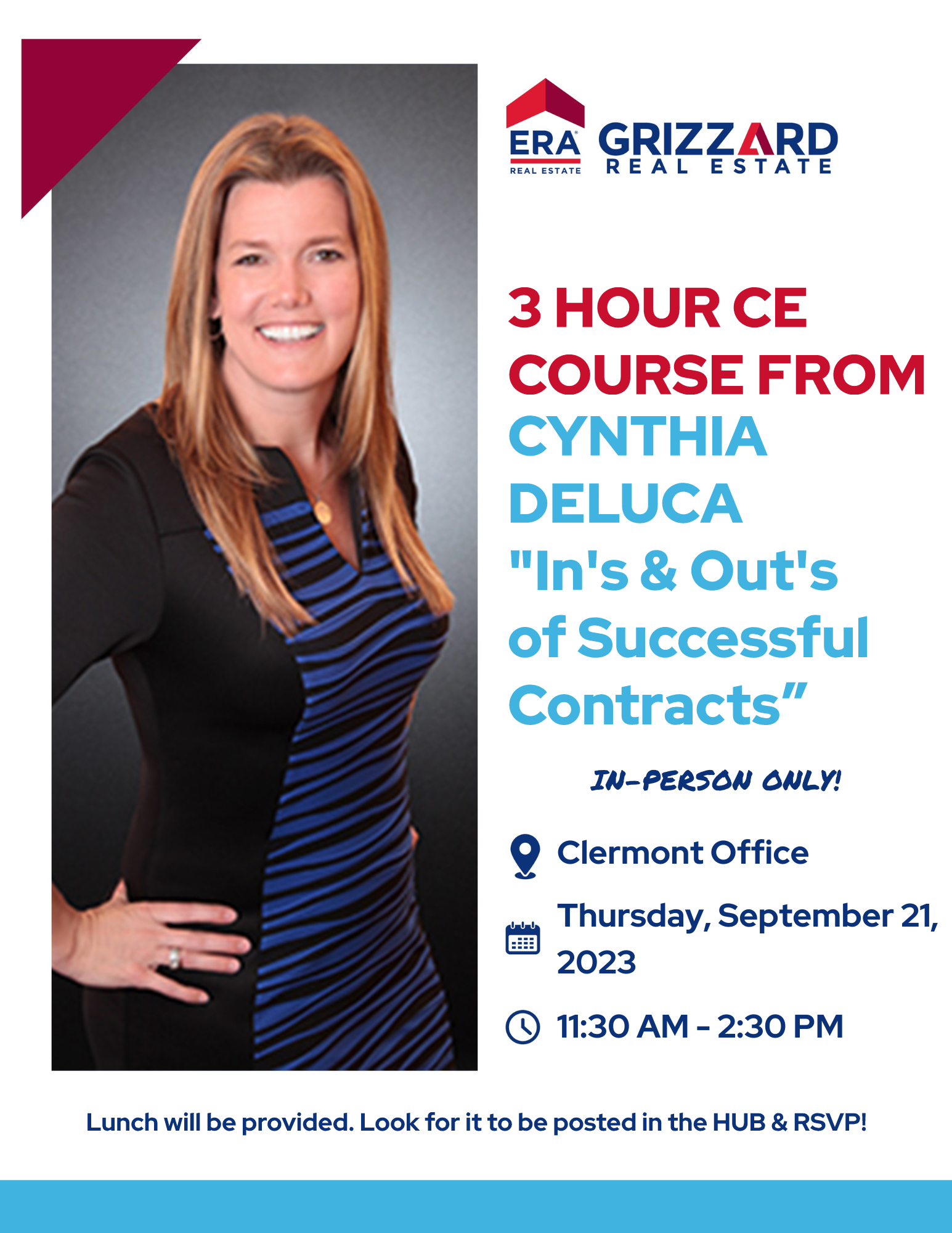 Monthly Core Systems Training
CANVA 101 presented by Daniella Perez -- 100% ONLINE
As partners in your success and in an effort to encourage each of our agents' growth & productivity, and offer exceptional learning engagement, we're now offering this recurring training opportunity for all things ERA Grizzard systems/platforms.
September 28, 2023

1:00PM- 2:00PM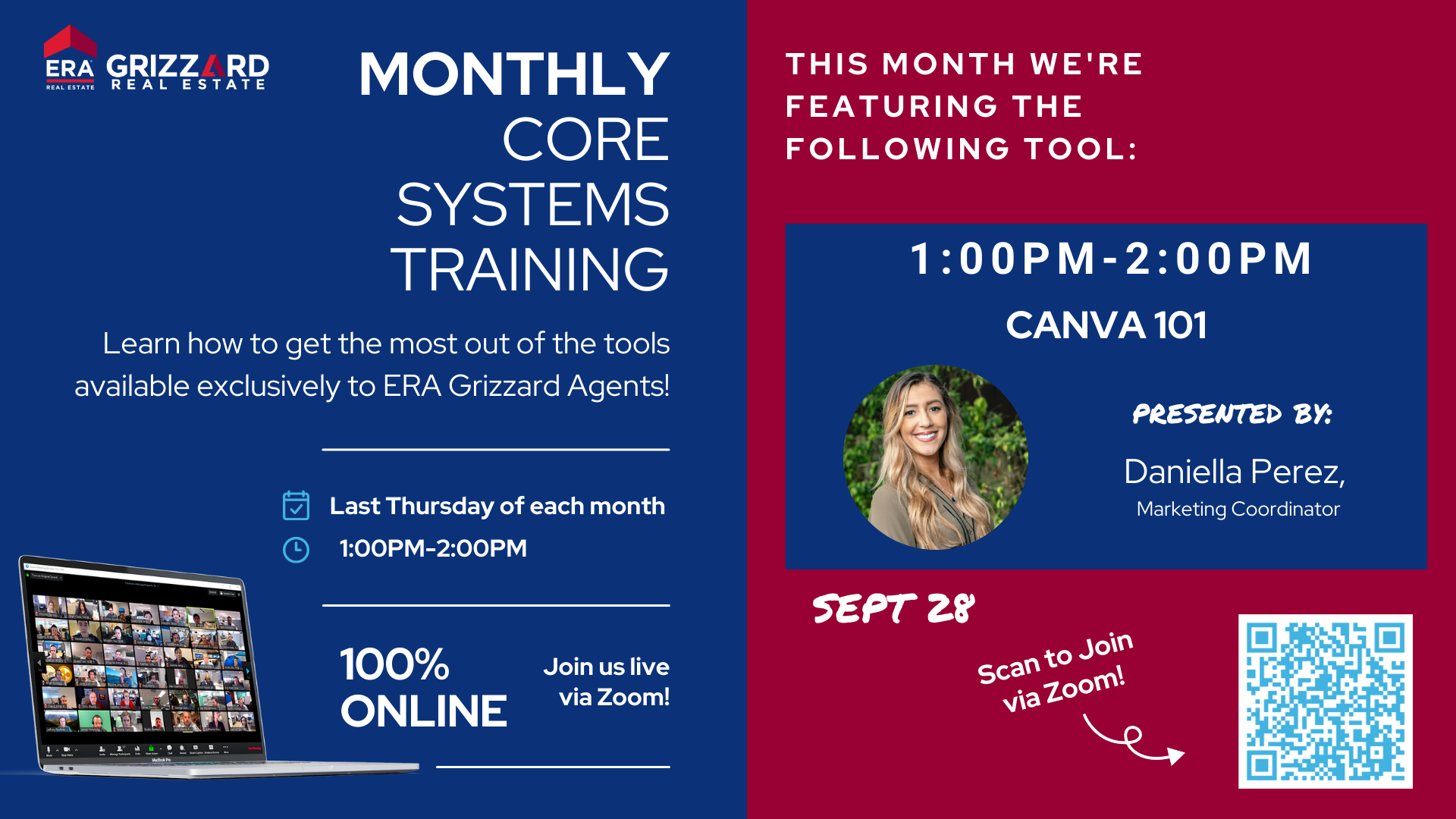 IS #TEAMERA THE RIGHT HOME FOR YOU?
Get from where you are to where you want to be.