PREVIEW #TEAMERA
BY ATTENDING ONE OF OUR UPCOMING EVENTS!
November Team Tuesday: 2021 Business Planning
Get ready for 2021 with this interactive Business Planning event featuring Ninja Selling Business Planning concepts and the best from ERA!
Learn:
• The 21 Point Ninja Selling Business Plan
• Establishing your why
• Leading with your Life List
• How to work the business planner worksheet
• How to plan for you financial and net worth goals in 2021
• & More
9 - 10:30 AM
VIRTUAL EVENT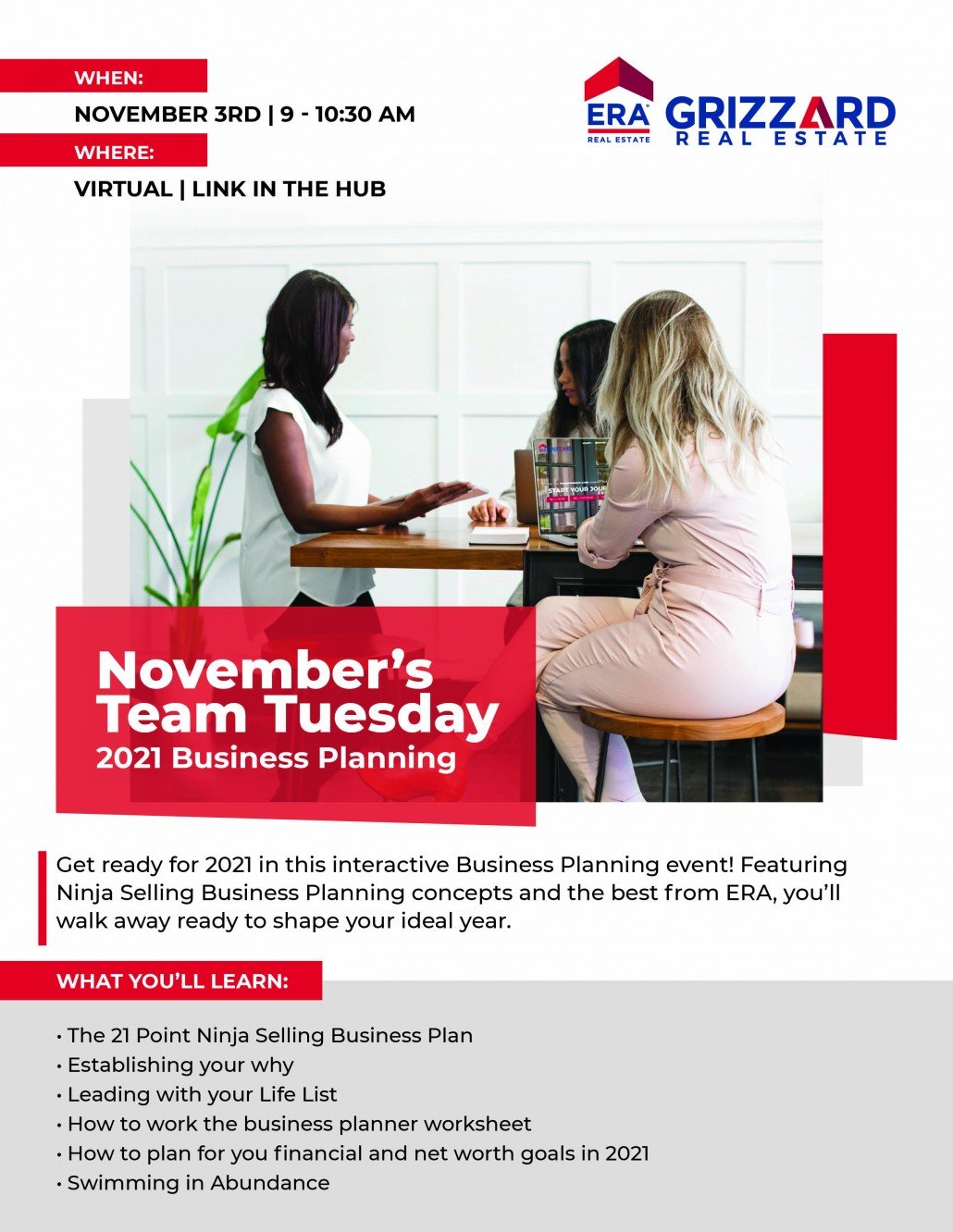 November's Company Wide Meeting
Join us for November's Company wide meeting for all the latest update, market info, success stories, award winners & more!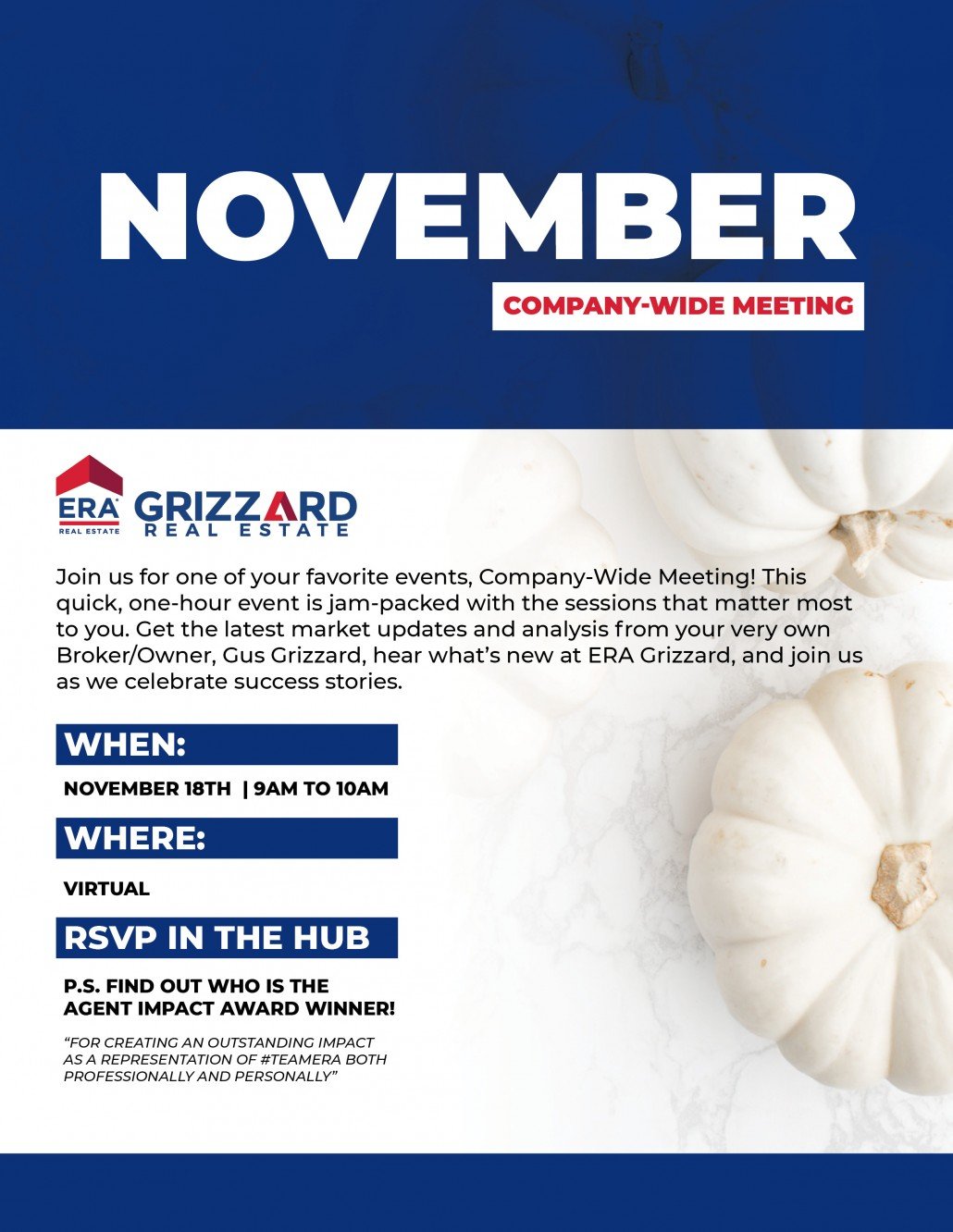 IS #TEAMERA THE RIGHT HOME FOR YOU?
Get from where you are to where you want to be.