Daytona Beach
THE ICONIC ATLANTIC COAST
Explore Daytona
WELCOME TO "A Beachside Paradise"
Daytona Beach is a vibrant beachside community that is considered to be a gateway to the Atlantic Ocean. From glorious sunshine and cool costal breeze to NASCAR and sought-after Real Estate, see all this 'World's Most Famous Beach' has to offer... Read More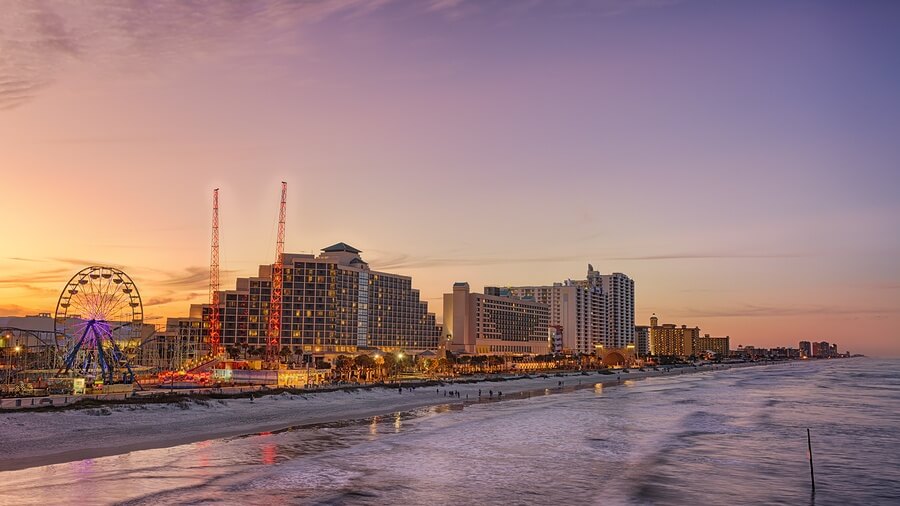 Whether you enjoy the tranquility of a sandy beach and relaxing waves, or the excitement of recreation, sporting events, and year-round activities, you'll find it all in Daytona.

Boasting famous hotspots and the charm of Florida's coastal lifestyle, Daytona Beach is truly an iconic and vibrant community to call home.

Take a leisurely stroll down the world-famous beach, attend must-see events at the Daytona International Speedway, or enjoy the beauty of Florida nature found in the area's parks and trails.

Experience the community's arts, culture, and history by visiting local museums, theaters, historic sites, along with yearly festival and events to celebrate the area's cultural diversity and lively atmosphere.

Visitors from all around the world travel to spend time in this noteworthy community, but just about 70,000 residents are lucky enough to call it home.
Homes for Sale
In Daytona Beach
Homes for Sale
In Daytona Beach
Daytona & Florida's A1a HWY

Traveling along the Atlantic Coast, Highway A1A is one of Florida's most historical and important roads. The two-lane highway often transverses the many barrier islands along Florida's eastern seaboard, offering incredible ocean views, and passing by some of the most famous beach destinations and sought-after beachfront Real Estate. A1A played an integral role in the development of Florida as it helped open the state to tourists over the years and famously became known as a route south for escaping the cold.

Today, the popular byway is still one of the most well-traveled vacation routes in Florida and plays an important part for those who call Volusia County home, in particular, Daytona Beach. The two were intertwined with motorsports in the early 1900s when Daytona Beach became associated with high-speed automobile testing and racing. See more on A1As unique history and how its helped drive and fuel what many love about Florida and Daytona Beach today:
‍

Read More
Things to do & See
Explore things to do and see in Daytona Beach & Volusia County that make it a world famous place to call home:

Dive into the Beautiful Springs that Call Volusia County, Florida Home
Peppered throughout the county, the springs of Volusia are distinct treasures and offer some of the best local perks for Daytona residents.
Get all the latest listings.
Discover the unique communities, hidden gems, and best places to call home.
Ready to make your move?
Get the latest tips on local living, featured homes, and savvy advice.